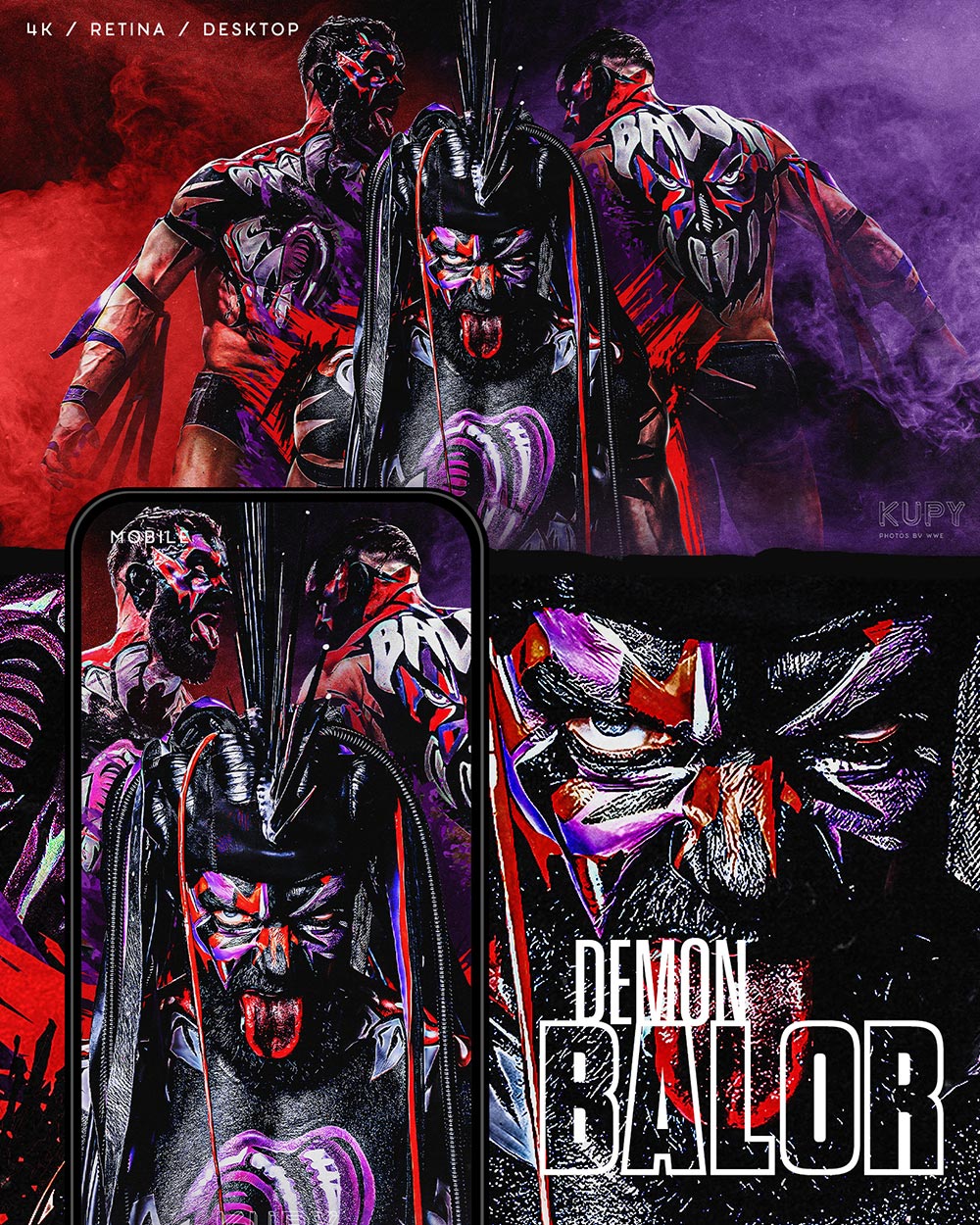 Finn Balor Judgment Day Demon wallpaper!
4K: 4K wallpaper
16:10: Retina | 2560×1600 | 1920×1200 | 1680×1050 | 1440×900 | 1280×800
16:9 / HD / Widescreen: 2560×1440 | 1920×1080 | 1600×900 | 1366×768
Mobile: Android or iPhone wallpaper
Mobile Max / Plus: Android Plus or iPhone Max wallpaper
Tablet: iPad wallpaper | iPad Air wallpaper | iPad Pro wallpaper
Social Media: Poster | Instagram
I love the Judgment Day version of The Demon. Finn Balor has been doing good these past few weeks. His recent match against Edge at WrestleMania 39 was particularly impressive, with both wrestlers putting on an incredible show that had fans on the edge (pun intended) of their seats. Even though his head was literally cracked open, Finn still managed to continue the match, and that in itself was truly otherworldly. Respect!
Download this free WWE wallpaper of the Judgment Day version of The Demon, Finn Balor! Available in 4K, retina, HD / desktop, poster and mobile resolutions.
Support Kupy Wrestling Wallpapers: Instagram | Facebook | Kupy Wrestling Wallpapers YouTube
Disclaimer: Photos belong to and are [ copyrighted to/by WWE. There is no copyright infringement intended.
Posted on April 10th, 2023 at 3:22 pm by Mr. Kupy
Posted in
All Designs
,
Finn Balor
,
I) Wrestling Wallpapers
Tags:
4k wallpaper
,
desktop wallpaper
,
Finn Balor
,
HD wallpaper
,
mobile wallpaper
,
poster
,
Wallpapers
,
wrestling wallpaper
,
WWE
,
WWE Wallpapers